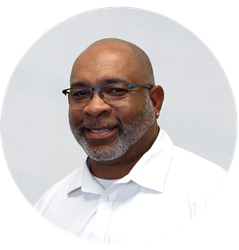 "Anthony's understanding of complex systems integration will be beneficial helping us commercialize our innovative smarttill® Cash Management Solutions."
MINNEAPOLIS (PRWEB) August 10, 2022
Global Cash Management Manufacturer Extends Commitment to Convenience and Grocery Channels with Addition of Senior Sales Manager of Partner Sales and smarttill®
apg®, a world leading manufacturer of innovative, high-quality cash drawers, custom design solutions, and smarttill® Cash Management Solutions, announced today the addition of Anthony Jones, to the role of Senior Sales Manager of Partner Sales and smarttill. In his role, Anthony will focus on expanding apg's smarttill® Cash Management Solutions with US retailers in the convenience and grocery channels. Additionally Anthony will be working to expand apg's presence with the Tablet and Cloud based PoS integrators.
Anthony comes to apg® with over 20 years of retail industry experience in direct sales, sales engineering, product management, and technical sales support roles. He was most recently with Invafresh as Senior Account Executive and previously served in sales and engineering roles with NCR and Ingenico. He has expansive knowledge of the grocery and convenience verticals which will be instrumental for developing strategic partnerships and for the growth and integration of the smarttill® Cash Management Solutions.
"We are excited to have Anthony join our team," said Stephen Bergeron VP of Sales and Marketing for North America at apg®. "Anthony brings a wealth of experience in the convenience and grocery verticals, where he has served in both engineering and sales roles. His understanding of complex systems integration will be beneficial helping us commercialize our innovative smarttill® Cash Management Solutions."
Anthony lives in Wylie, TX with his wife, Anicia and son, Courtney (14). He attended Livingstone College and served as a Staff Sergeant in the United States Army from 1987 – 1997. Please contact Anthony at Anthony.jones@apgsolutions.com for more information on smarttill® Cash Management Solutions.
Share article on social media or email: