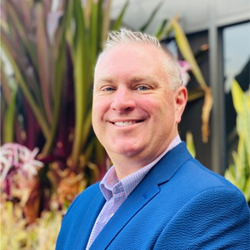 SAN DIEGO (PRWEB) January 11, 2022
Tide Rock Holdings ("Tide Rock"), a San Diego-based holding company, recently acquired Plastic Molding Technology ("PMT"), a full-service precision injection molding company strategically located in El Paso, Texas. PMT joins Pikes Peak Plastics ("Pikes Peak") and Altratek to form a new plastics injection molding company that serves the industrial, energy, electronics, telecommunications, medical and automotive industries.
Tide Rock's growing plastics manufacturing and electro-mechanical contract manufacturing portfolio includes Interconnect Solutions Company ("ISC"), Plastics Design and Manufacturing ("PDM"), Pikes Peak, Altratek and PMT, and will be led by Michael Engler, Group CEO. "The acquisition of PMT allows us to expand our footprint within the injection molding sector," Engler said. "We now can serve customers from multiple strategic locations, each with a highly skilled workforce and 95 total molding machines ranging from 20 to 500 tons. PMT diversifies our customer base, and also provides the platform for continued growth."
PMT is an ISO 9001, ISO 14001 and IATF 16949-certified manufacturer of precision-engineered, injection-molded plastic components and provides single-source molding from initial customer design through high-volume production. The company has nearly 50 years of experience serving an array of markets, including electrical, telecommunications, medical device and automotive. Charles A. Sholtis, former owner and CEO of PMT, will remain as an advisor to the company.
"PMT built a solid foundation as a solutions provider over nearly five decades. I look forward to having the ability to expand our capabilities and capacity as a Made-in-USA manufacturer," Sholtis said. "We have a long-standing reputation as a leading technical injection molder, from our beginnings as a family-founded business in New England to our relocation in 2003 to the U.S./Mexico border region. We decided to partner with Tide Rock to be able to achieve the next level of growth."
Tide Rock continues to actively invest across sub-component manufacturing industries, in addition to other manufacturing, distribution, business services companies. Visit tiderockholdings.com and pmtinc.com for more information.
Share article on social media or email: